---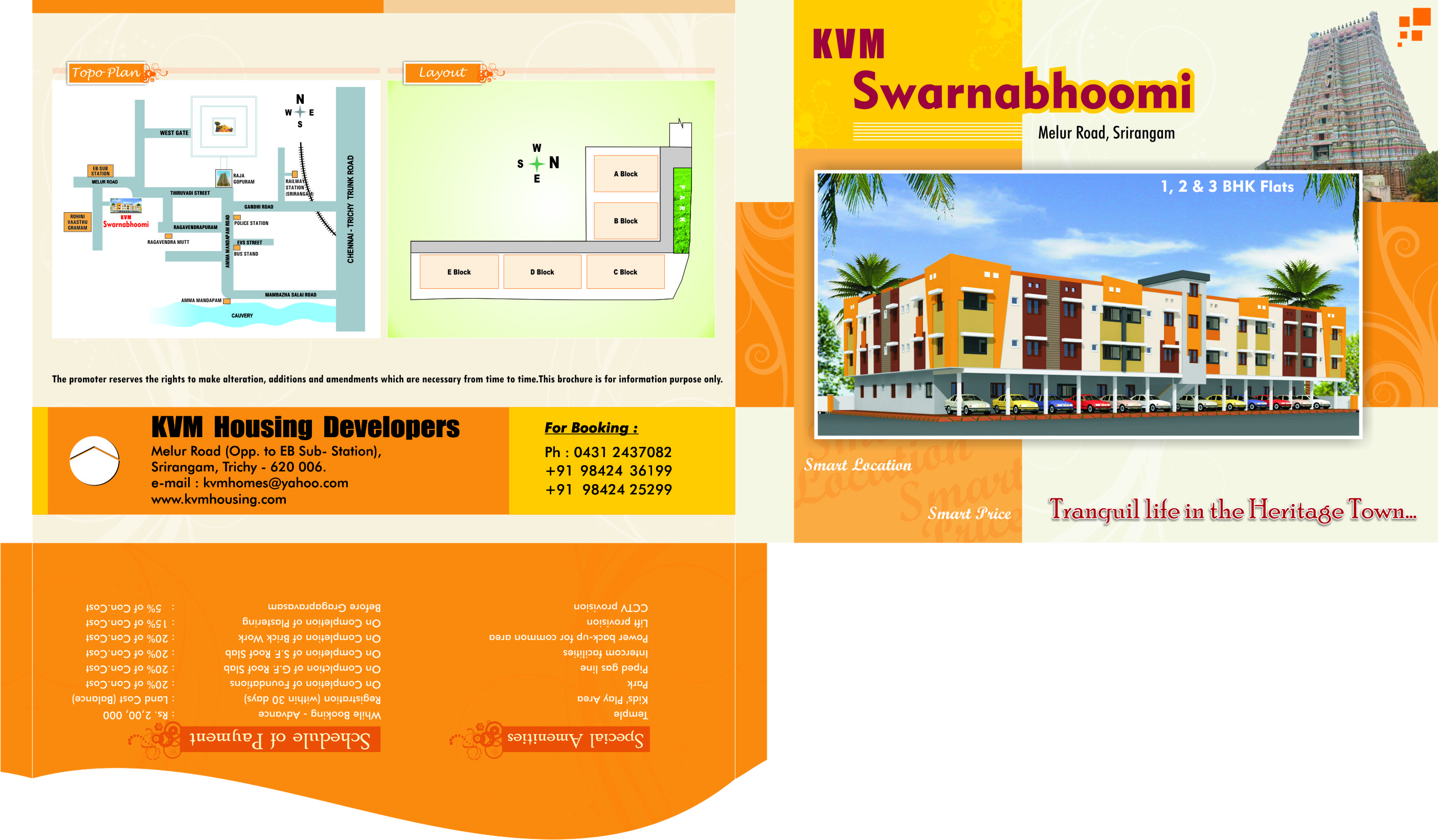 Project : KVM SWARNABHOOMI
Company Name : KVM Housing Developers
Location : MELUR ROAD, SRIRANGAM
Project Type : Apartments
Price : 26 Laksh(s) to 26 Laksh(s)
Size : 526Sq.Ft. to 1350Sq.Ft.
Status : Ongoing
About the Project :

PROFILE
INTRODUCTION
:
KVM Housing is a dynamic and innovative entity with a passionate commitment to provide high quality HOMES. M/s.KVM Housing Promoters, a partnership firm is the Mother concern established on 16/07/2001 and K.V.M. Housing Developers is a proprietary concern established on 11.09.2008 at No.G-2A, K.V.M.Estate, Pulimandapam Road, Tiruchirapalli 620 006. Managing Partner of the firm KVM Housing Promoters and proprietor of KVM Housing Developers are one and the same Er.M.Sitharthan who has acquired technical expertise from UK. The prime objective of the concern is to develop residential flats and apartments at affordable price with high quality of construction to penetrate middle-income group segment.
KVM Housing has ventured into several Projects and delivered more than 300 flats viz., KVM Raghul Avenue, KVM Estate, KVM Amrith, KVM Arcade, Thayar Avenue, KVM Sudharsan, KVM Abinav, KVM Sowbhakya, KVM Sriram, KVM Ganesh ,KVM Aravind, , KVM Paduka, KVM Ganesh , KVM Suba Mangala and KVM Pranav in Srirangam and Trichy at the total cost of more than Rs. 10928.03 Lakhs. Details are enclosed. Since tranquility of life in Srirangam bonded with value of money is a chemistry that make all the projects successful creating goodwill for KVM Housing. All the projects have been completed before the time schedule.
COMPOSITION AND MANAGEMENT
Sri.M.Sitharthan B.E., M.Sc (UK) specilaised in Construction Project management at University of Portsmouth, United Kingdom is the Proprietor of KVM Housing Developers. He has got rich experience in construction of flats for the past 25 years. He is also the resource person for development of construction projects. KVM Housing has so far delivered more than 300 flats in Srirangam and Trichy.
Now the firm has taken momentum in constructing residential complex "KVM
SWARNABHOOMI" with G plus 2 in Srirangam, Trichy the details are as follows;
| | | |
| --- | --- | --- |
| Details | Nos | Sq. ft |
| Residential Flats | 162 | 1,45,950 |
| Car Parking | 68 | 8514 |
COMPLETED PROJECT DETAILS:
Sl.

No.

Project

Name

Location

No of

Flats

Total

Area

(In Sq. ft)

Total Value (Land & Building)

(In Lakhs)

1.

RAGHUL AVENUE

Geetha puram, srirangam

4

4,000

28.00

2.

KVM ESTATE

No.1,Pulimandapam Road, Srirangam, Trichy -6.

13

10,488

52.44

3

KVM AMRITH

No.14, Subramaniya puram, Srirangam, Trichy-6.

15

12,522

75.13

4.

KVM ARCADE

No.3, E.V.S Street, Renganagar, Srirangam, Trichy -6.

15

13,253

130.44

5.

THAYAR AVENUE

No. West Gate, Melur Road, Srirangam, Trichy- 6.

18

15,174

138.72

6.

KVMSUDARSHAN

No.15, Seshadri puram, Srirangam, Trichy – 6.

33

28,982

240.13

7.

KVM ABINAV

No. 31, E.V.S Street, Renganagar, Srirangam, Trichy – 6.

15

16,239

174.50

8.

KVM SOWBHAKYA

No.12, Subramaniyapuram Road, Srirangam, Trichy-6.

30

13,860

462.88

9.

KVM SRIRAM

No.3 B Mambala Salai, Srirangam, Trichy -6

8

11,440

168.27

11.

KVM GANESH

c-141, 6TH Cross East, Thillainagar, Trich -18.

9

12,508

309.83

12.

KVM ARAVIND

No.117, Ammamandapam Road, Srirangam, Trichy – 6

29

32,912

592.05

13.

KVM SRIPADUKA

2 Seshadri street, Renganagar,Srirangam

8

7,456

175.09

14.

KVM SUBA MANGALA

Behind Sringeri Sharadha Mutt, Subramaniapuram Main Road Srirangam

84

93,673

2470.46

15

KVM PRANAV

3rdStreet,Raghavendrapuram, Srirangam

23

23,951

718.53

TOTAL

304

296458

10928.03
BUSINESS STRATEGY:
The firm has rightly adopted the business strategy of promoting and constructing flats without seeking any immediate bookings and selling the flats through Quality of Construction of flats to gain confidence of the customers. The firm has planned to construct flats to suit the needs of lower class to upper class. This strategy has yielded excellent results in all their ventures so far they have handled.
The concept of marketing flats is moving towards marketing of Consumer products, which suits the needs, and satisfaction of the consumers.
LOCATION
The Project site is located at Ward -1( New Ward A) , Block -40, T.S.No: 1299/2, Melur Road, Srirangam, Trichy - 620006 having quick access to Srirangam Renganathar temple, Bus-stop, Railway Station, hospitals, educational institutions, shopping malls and Temples.
---
Contact :

R SEETHA LAKSHMI

98424-36199, 98424-25299

kvmhomes@yahoo.com

Company Profile
KVM Housing Developers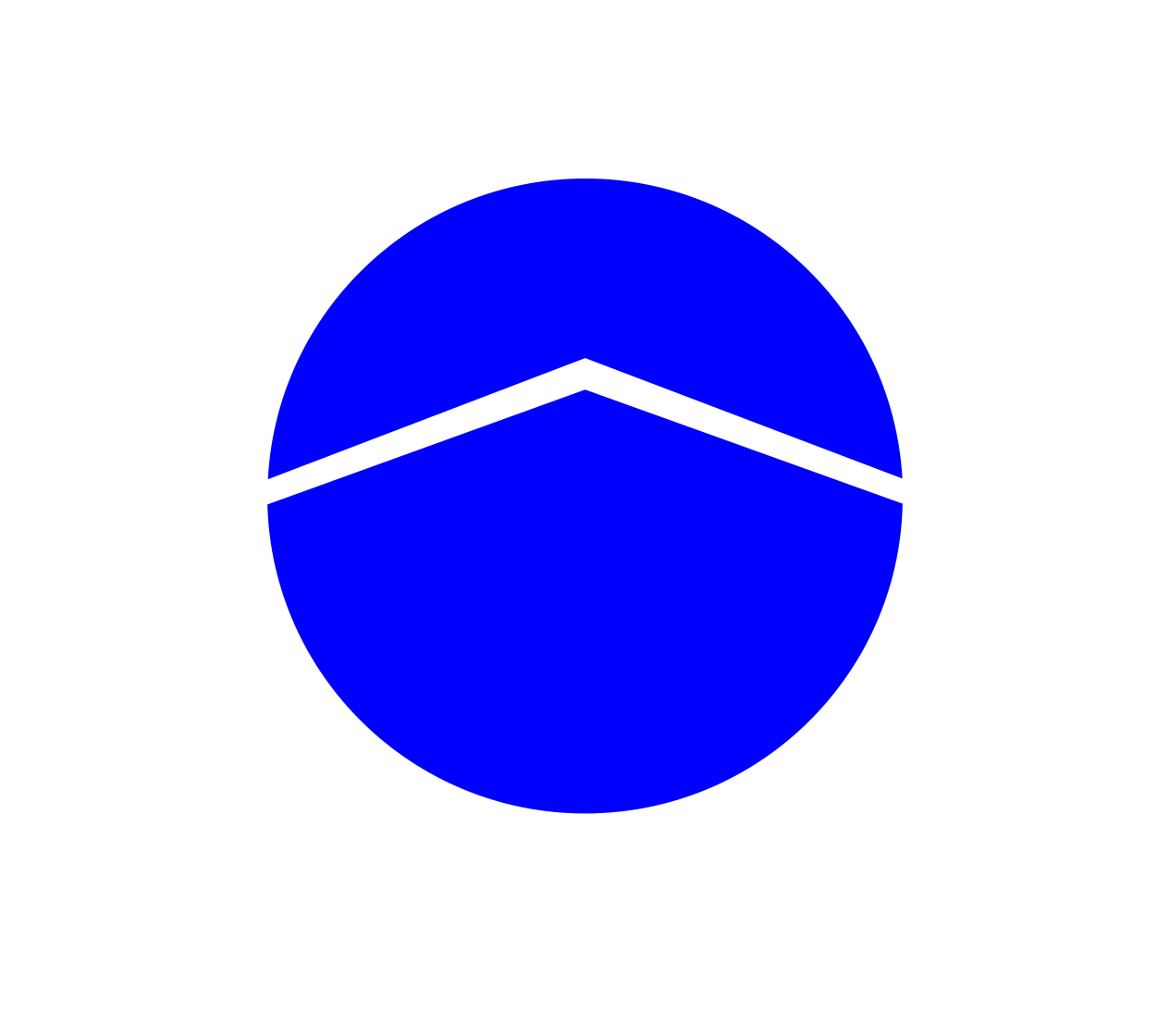 Address :
PROJECT: KVM SWARNABHOOMI, MELUR ROAD,
OPP. EB SUB-STATION, SRIRANGAM,
TRICHY - 620006
TAMILNADU - INDIA
: 0431-4060082
: kvmhomes@yahoo.com
---
Find Property